Our Shorewood Schools Make Our Community A Great Place to Live
The success of a community's school system is highly correlated to the overall quality of life for all residents. The Shorewood School District plays a critical role in making Shorewood a great place to live, learn, work, play, and do business. Our community is welcoming and inclusive, creating added diversity and richness. The incredible quality of Shorewood schools means that our community is a destination in high demand.
COVID-19 Has Demonstrated the Importance of Long-Term Planning
COVID-19 has changed the landscape for public education in our Shorewood community. The SEED Foundation is committed to helping our school district navigate this new terrain not just in the short term but also the long term, preparing for new and unforeseen obstacles in the future.
SEED's Educate Forward Endowment: A Sustainable Future
SEED's Educate Forward Endowment Fund will help ensure that every Shorewood student has access to safe and high-quality learning in the future. Through its long-term commitment, the SEED Foundation will continue to help Shorewood schools navigate funding challenges, move quickly in times of unprecedented need or crisis, and successfully adapt to unforeseen circumstances. The SEED Educate Forward Endowment Fund will help ensure that Shorewood continues to be a leader and national model for how to achieve equity, school community health and wellness, and educational innovation.
How the SEED Educate Forward Endowment Works
The SEED Educate Forward Endowment is invested in the stock market in conservative funds, and continues to grow through direct donations plus 10% of net dollars SEED raises each year. Ideally an endowment is large enough that only the interest earned is withdrawn to support necessary programming without touching the principal. Donating to the endowment means your funds go farther and have a perpetual, lasting impact on our schools.
Our Goal: $1 Million — We Are Nearly Halfway There
The SEED Foundation has raised nearly $500,000 for the Educate Forward Endowment Fund. We need your help to achieve our $1 million dollar goal. Once we reach our $1 million dollar goal, the Educate Forward Endowment Fund will provide annual grants of approximately $50,000 for our Shorewood schools, giving our teachers and students the resources they need, and ensuring a sustainable future for our district.
How Can I Give?
A Single Cash Gift
A Donation of Stock
A Multi-Year Pledge Commitment
I Want to Give — Who Should I Contact?
Email us at seed@shorewood.k12.wi.us or call Melissa Nelsen at 414-687-1033.
Endowment News
SEED Foundation Receives Bequest from Shorewood Alumna to Support 'Educate Forward' Endowment
Did You Know SEED Has a Copperdome Club?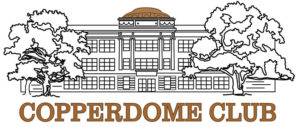 The Copperdome Club is made up of individuals who have chosen to leave a legacy gift to SEED. Click the link to learn more about the Copperdome Club and legacy giving.