Swing with Shorewood is SEED's annual gala and online auction to raise funds for Shorewood schools. Thanks to generous support of the community SEED has raised over $3,000,000 over the past 20 years for the Shorewood School District. This event involves village residents, businesses, teachers and administrators actively supporting our schools — the centerpiece of Village life.

Money raised goes to enhance educational opportunities for our students at all four schools. Below are several ways to get involved.
Last year's Derby themed event was an amazing evening! This year's event will also be the same day as the Kentucky Derby. Tickets are sure to sell out quickly. Grab your hats and RSVP today to join the fun!
ATTEND THE GALA

Saturday, May 6, 2023 at 6:30pm
This year's gala is the same day as the Kentucky Derby. Don your favorite hat or fascinator and join the fun.
$125 PER PERSON
($60 is tax deductible)
At Pier Wisconsin (Discovery World) – 500 N. Harbor Drive, Milwaukee
PREVIEW THE 2023 AUCTION BOOKLET
RAFFLE

Grand Prize – $1,500 Southwest Airlines Voucher
$5 for 1 ticket, $25 for 6 tickets, $100 for 30 Tickets
Need not be present at drawing to win.
BID ON ONLINE AUCTION ITEMS
April 28-May 7, 2023
This year's auction features jewelry, artwork, wine & booze, hotels, kids stuff, baskets, gift certificates to the best restaurants in town, parties, classes, and so much more.
Swing with Shorewood Committee
Event Chair
Sarah Lehmann
Event Committee Members
Emily Begel
Shawn Brown
Amanda Buhrman
Erica Elia
Sarah Hammond
Hilary Kim
Lisa Kovalcik
Vashsti Lozier
Melissa Nelsen
Angie Price
Lindsay Schmit
Elizabeth Strohbusch
Christin Wille
Presenting Sponsors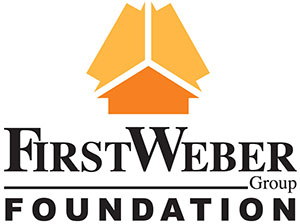 Thank You to the 2022 Swing with Shorewood Sponsors and Donors!