Download the 2023-2024 Annual Fund Brochure (PDF).
Excellence Means More Here!
Together, we can ensure that Shorewood teachers and ALL their students have what it takes to thrive:
The district has requested funds for these top initiatives:
Additional teacher training and support materials for our updated math, science and social studies curriculum, impacting children in all grades, K-12.
Expanded classroom libraries, curated by faculty and the District Librarian, to enrich the learning experience of every elementary student in Shorewood, K-8.
Activity sponsorships, continuing our commitment to ensure no child is denied access to the field trips, events and extracurricular programs that make our Shorewood schools so exceptional. Impacts K-12.
"Over the past 20 years, the funds raised by the Shorewood SEED Foundation have been imperative in supporting the District's educational goals and maintaining Shorewood's tradition of excellence. Since 2003, generous donors have given almost $4,500,000 to the District. In recent years, SEED donations have funded programs like Go Guardian to protect our students' online safety, Summer School literacy and math programs, musical instruments, and microscopes for our high school science classes. These resources support our educational goals and impact a significant number of our students. I am very grateful to work in a community that wraps around its schools."

– Laurie Burgos, Superintendent, Shorewood Schools
Advancing Early Literacy – A SEED Success Story
2020
SEED awards a $20,000 grant to district reading specialists Cate Sebastian and Katy Musuka. The grant funds a phonics intervention curriculum and two days of training for reading intervention specialists.

2021
The new reading intervention program is introduced. Teachers see significant improvement in decoding skills and increased graduations from reading intervention.

2022
The district sees these impressive results and looks to pilot similar curriculum in the classroom. SEED contributes $27,000 for additional teacher training and supplemental resources.

2023
Using data from the pilot and input from teachers and students, the district selects a reading curriculum for use in all K5-3rd grade classrooms.

"The importance for students to have a solid foundation in the early grades is what motivated us to apply for the grant. If you struggle to read, it has lifelong impacts."
– Cate Sebastian, Atwater reading intervention specialist
Please join the campaign! EVERY gift makes a difference!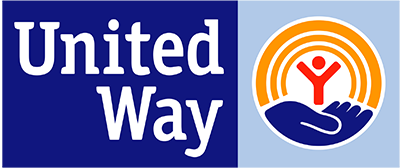 Do you donate to United Way?
SEED is not a listed organization, but you can allocate funds by writing in Shorewood SEED Foundation.



Tax ID Number: 04-3750042