Meet & Greet
SEED Meet & Greets are held several times throughout the year, both virtually and in person. See upcoming Meet & Greet dates here and mark your calendar! Whether you are new to the Shorewood School District and want to meet new people, or you've lived here all your life and want to get more involved, Meet & Greets are a casual, fun way to connect with community members.
Swing with Shorewood
Held in spring at Discovery World on the downtown Milwaukee harbor, Swing with Shorewood is SEED's annual fundraising gala that combines dinner and dancing with music, raffles, and a silent auction. A weeklong online auction coincides with the event and offers donated items and services from local businesses, and Teacher Time experiences from Shorewood teachers and staff. The event typically raises up to $80k for Shorewood schools, and has been a cornerstone of fundraising efforts since SEED's inception in 2003. Visit the Swing with Shorewood webpage to learn more.
bRUNch 5k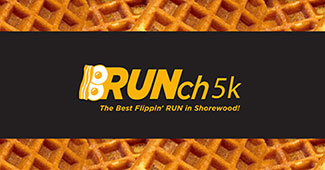 Shorewood SEED Foundation's annual bRUNch 5k walk/run takes place in September on the beautiful Oak Leaf Trail. It is an out and back course, starting and ending at River Park in Shorewood, Wisconsin, and features food trucks and post-race beverages. Participants receive an official race long sleeve shirt and finisher's medal. The run has raised up to $4k for Shorewood schools, and brings community members and local businesses together for a fun outdoor event. Visit the bRUNch 5k webpage to learn more.
Music & More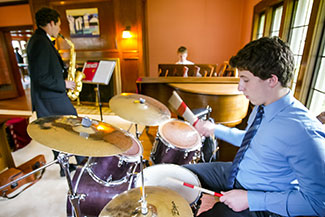 Music & More is an annual springtime event that highlights the talents of Shorewood High School orchestra, band, choral, and musical theatre students. It is located in an intimate setting at local homes of community members who generously donate their living and dining rooms, and SEED board members provide food and beverages. A limited number of tickets are sold due to space constraints, and the event typically raises up to $1300 for Shorewood Schools.
Dine for SEED
Held in October, Dine for SEED is an easy way to support Shorewood schools! Several local restaurants participate, and donate 10% of profits from restaurant sales that evening. Past participants have included the Brat House, City Market, Cloud Red, Colectivo, Corner Bakery, Culver's, Falbo Bros. Pizzeria, and Harry's Bar & Grill. Plan to make a reservation or pick up yummy takeout!