Recently promoted from Director for Equity to Director of Curriculum and Instruction for Shorewood schools, Sam Coleman has committed his life's work to improving the educational and social outcomes for students, young adults, and families. He is driven by the call for social justice and the imperative to identify, disrupt, and transform the many biased systems that perpetuate unequal outcomes for students and families.
Sam is a lifelong resident of Milwaukee and holds a bachelor's degree in business management, master's degrees in counseling and education, and is presently a doctoral candidate at the University of Wisconsin-Madison department of Educational Leadership and Policy Analysis. He holds certifications and licenses in school counseling, administration, special education, and instruction. His background includes Dean of Students and Director of Student Services positions at other Milwaukee schools. Sam's wife Shanya is a K-4 teacher at St. Roman School and is a certified Montessori educator, further evidence of Sam's love for education in all aspects of his life.
In April 2019, the Shorewood School Board approved the Director for Equity position that Sam would soon fill, following a period of heightened racial tension in the district. "This position would develop and administer the district equity plan that will serve students, staff, and the community," writes Bryan Davis, Shorewood School District Superintendent, in his proposal to the board. However, the district budget was set for the year, and there was little room to fund this necessary position. Bryan approached SEED for assistance, and SEED approved funding of $105k over a 2 year period thanks to generous donors' support to make the Director for Equity position a reality. "Funding from SEED over the next 2 years would allow the District to gradually fit this important position into our annual budget," Bryan says.
In June 2019, Sam Coleman started in the Director for Equity position, and began collaborating with our district leadership team, school board, teachers, parents, students, community members, and community groups to facilitate conversations about race. He wanted to foster a sense of belonging for all students and to recalibrate district goals and actions to promote equitable student outcomes. "There is absolutely no fast route to doing this work," Sam explains. "We should also be reminded of the history that informs where we are working to transcend from. So much work, legislation, resources, and organizing went into creating and maintaining these inequities over time. To address and resolve inequities, it is going to take hard work, resources, and organizing. This work is not for the faint and it is not for the impatient. The work is certainly radical and transformational. These are important times in our community and our district as we agree to taking the journey through this process together."
To build an equitable district strategic plan for 2020-2025, Sam worked with Dr. Monique Liston of Ubuntu Research and Evaluation, LLC, to conduct 6 community equity workshops in fall 2019 through spring 2020. Over 60 community and staff members participated in these workshops led by Ubuntu and generated an exhaustive list of concerns, questions, and recommendations for the district. Sam states, "The deep and critical engagement between our schools and the community during this process sends an important message that affirms our shared commitment equity, growth and excellence for all."
These are the top 3 directives developed from this extensive process, which will drive the District Equity Strategic Plan over the next 5 years:
Shorewood Public Schools will have a social justice curriculum that promotes equity by addressing racism, sexism, adultism and other forms of systemic oppression.
Shorewood Public Schools will create and utilize anti-racist pedagogy across the district.
Shorewood Public Schools will address the culture of fear that has prevented classroom teachers, school administrators and district leaders from addressing issues of inequity and injustice.
To better implement the District Equity Strategic Plan, the district partnered with Milwaukee based consulting agency Integrated Comprehensive Systems for Equity. ICS Equity provides a proven framework and process to shift from a deficit to a proactive educational system for all students. In summer 2020, teams of teachers, principals, district administration, and school board members participated in a 3 day virtual ICS Institute program. Teachers who participated in the ICS Institute are now leading research based equity workshops with all teachers at their school staff meetings as a part of the school's annual professional development strategy.
Shorewood community members will also participate in the ICS Equity process via the Community Equity Ally Academy, which is a series of 4 sessions. Each session will be approximately 2.5 hours and will be offered virtually for approximately 75 community members. Dates for these sessions will be announced.
When Sam was advanced to the role of Director of Curriculum and Instruction last June, a search began for a new Director for Equity. In November 2020, Shari Tucker was hired to fill this position. Sam and Shari will complement each other's strengths as the district moves forward with the ambitious and necessary goals of the District Equity Strategic Plan. Watch for SEED Stories in the future that highlight Shari Tucker, as well as standout students fighting for equity in our schools.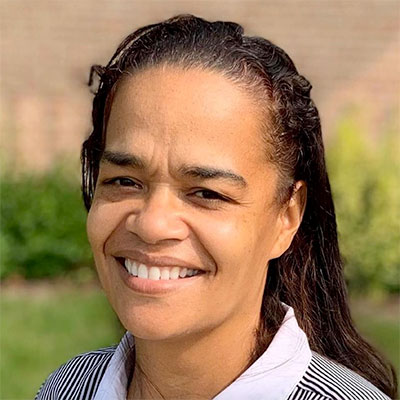 As a school district and community, we take pride in our diversity. Equity work is more important than ever in our district. SEED donors have funded many important causes, such as equity, and are proud to help meet the needs of our students, schools, and district. Please consider joining with us in making an impact by clicking the donate button below. Any size donation goes towards
making a difference in the lives of our students.
Tax ID Number: 04-3750042