American actress and activist Glenn Close once stated "What mental health needs is more sunlight, more candor, more unashamed conversation." With the aftermath of the pandemic, rise of shootings, suicides, and national crises, mental health has been a topic of discussion, affecting an estimated 1 in 5 people every year, and over 50% of people within the span of their lifetime. Reducing stigma by having open conversations about mental health awareness has been the first step in addressing a growing area of concern, an area that impacts a very vulnerable population: our children and youth.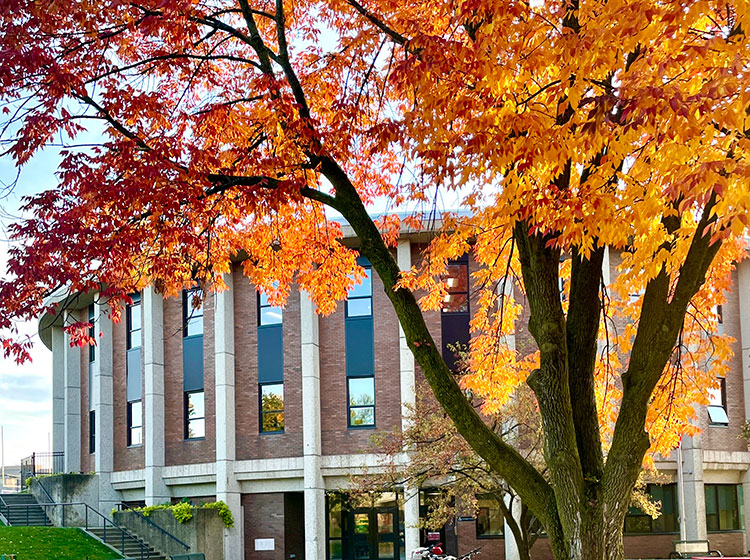 "The need for child and adolescent mental health services has risen exponentially since the pandemic began, not just in our community but across the country," stated Kate Harder, Director of Pupil Services for the Shorewood School District. This issue has been a focus within our legislature for some time and has prompted changes on a national level, such as the recent Bipartisan Safer Communicates Act, but also on a local level and in our schools. Even prior to the pandemic, this need was evident within the Shorewood School District, prompting a more robust approach and additional resources.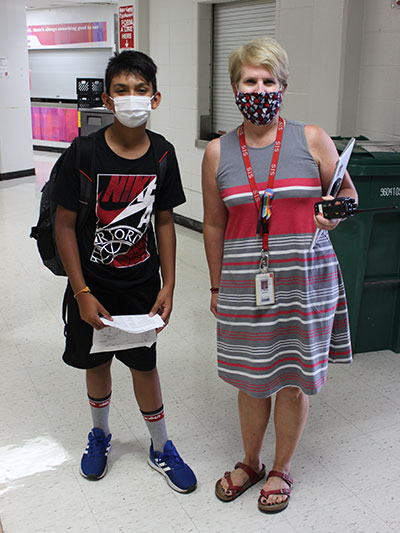 We are now in the 4th year of a partnership with Children's Hospital of Wisconsin's school based Mental Health Program that was put in place to address these growing needs. Julie Wells, Shorewood Intermediate School counselor gave some background on how this partnership with Children's Hospital came to be. "We started investigating this maybe five years ago. We met with people in the Neenah Menasha area who had similar programs, and also different districts in the state that had partnerships with hospitals. We looked at how we could bring it here. We are extremely fortunate to be an early adopter in the Milwaukee area." Dr. Arthur Anderson was the school psychologist and Director of Student Services and Special Education for Shorewood Public Schools when he applied for a grant to cover the cost of a partnership with Children's Hospital Mental Health Services. "We were very fortunate to be awarded a grant to implement this program, and Dr. Anderson was instrumental in applying and receiving it," explained Wells. SSD was awarded a grant through Children's Hospital that covered the 2019-2022 school years.
At the end of those three years, SEED was able to step in with $97,000 of funding to cover almost all the costs for the current school year (2022-2023). Kate Harder expressed her gratitude to donors' generosity by saying "The Shorewood School District is extremely grateful to the Shorewood SEED foundation for their substantial gift of funding towards the provision of mental health services for ALL Shorewood learners! By ensuring that all learners have access to high-quality mental health services, we are working together to remove a barrier that many learners and families experience when looking to access mental health services."
Jennifer Miller is the Mental Health Coordinator for the partnership between Shorewood Public Schools and Children's Wisconsin. She gave some background to the program: "Children's school based mental health program began in 2012 and is a comprehensive model/approach to school based mental health services. Our model integrates a therapist 20 hours and more a week into a school to offer a continuum of services that addresses student mental health, supports and educates teachers/staff, promotes a positive school culture, eliminates systematic barriers to care, and reduces stigma. We partner with all of our schools and districts to really integrate into that school climate and culture, and to provide services tailored to the needs of that school community."
The role a therapist plays in meeting the needs of a student's mental health is different from the role a school counselor or even psychologist has. Sasha Albrecht is the school counselor for Atwater Elementary School. She explained the difference in her role versus that of a therapist: "My role as a school counselor is different from the Children's therapist in several ways. As a school counselor, my job is to support the academic, career, and social emotional development of all students. Shorewood school counselors follow the ASCA model, which means we design and deliver a school counseling program that is data driven, developmental, and results in improved student attendance, behavior, and academic achievement. We achieve these results by delivering lessons in the classroom, small group counseling, and individual short term counseling. Our role is not to provide long-term or mental health counseling. For students who could benefit from long-term mental health counseling, we would refer them to the Children's team." During the 21-22 school year, 115 students were served through the partnership with CW, with 1645 completed therapy visits.
Catie Gamma is one of the Children's therapists, working at SIS and SHS. She shared some of the reasons she enjoys doing school based therapy and why she believes it is beneficial for the students and their families. This type of program "reduces barriers that impact accessing care. These often entail lack of consistent transportation and families having to repeatedly adjust their schedules. In addition, I can meet kids where they are both physically and emotionally." She also stated that she enjoys being a part of a program that reduces the stigma around mental health. "As my program manager beautifully puts it, school base positions allow therapists to become part of the fabric that makes up a school environment."
Having this program available is a major asset to the Shorewood School District, not just for the students who have or are currently utilizing services, but to all learners who at any point may need counseling or additional mental health support. A great deal of gratitude is owed to this community and SEED donors who have stood in solidarity with those that have needed these services, "The response to this partnership from families, school staff, and community members has been overwhelmingly positive. Even families who don't participate in school based therapy have shared with me how grateful they are to belong to a school district that prioritizes student wellness. Neuroscience and education research shows that students cannot access their highest levels of thinking in learning if they are experiencing emotional distress or trauma. By prioritizing student wellness, we are not only ensuring our students are mostly well, but they are able to access their academic learning at their highest capacity," expressed Atwater Elementary counselor Sasha Albrecht.
The old adage "It takes a village to raise a child" rings true, especially in cases where a child needs extra care and support. One of the benefits of having this partnership at our schools is the teamwork that is able to happen between school staff, families, and mental health professionals in the care and treatment of students. Children's therapist Catie Gamma recognizes the hard work being done by Shorewood staff to serve students. 'I want to give a big shout out to the school instructors, school counselors, and administration that I've had the privilege of working along with. This work can be very challenging at times. It's comforting to know that we're all doing what we can, as we can." In addition to the school staff and mental health professionals, SEED would like to thank YOU, the community who has helped to fund this partnership. Thank you for being generous and giving what you can, as you can. The impact has been phenomenal!
Our Annual Campaign has a goal to raise $120k to give back to our schools this year, ensuring programs like this can continue for our Shorewood students and families. You can help by making a donation by clicking the link below:
Tax ID Number: 04-3750042